News
Tehomet and smart poles on display at Expo 2020 Dubai
Published 7.10.21 | Sami Huuskonen
Tehomet is participating in Expo 2020 Dubai, which will be the world premiere for a fast 5G network based on smart poles developed in Finland.
The World Expo is one of the world's oldest and largest international events, taking place every five years and lasting six months. Nearly 200 nations from across the world are participating at Expo 2020, which makes it definitely one of the most visible and impressive exhibitions in the world.
Through the theme of "Connecting Minds, Creating the Future", the World Expo inspires people by showcasing the best examples of collaboration, innovation and cooperation from around the world.
The Finland pavilion at Expo 2020 Dubai, named Snow Cape, will bring together over 100 Finnish companies to present their offerings and solutions.
A Pioneer of Smart Poles
At the event, the LuxTurrim5G offering and two functional smart poles will be showcased by Nokia together with Tehomet, Orbis, Teleste, Vaisala, Indagon, L7Drive, Link Design, VTT and Spinverse.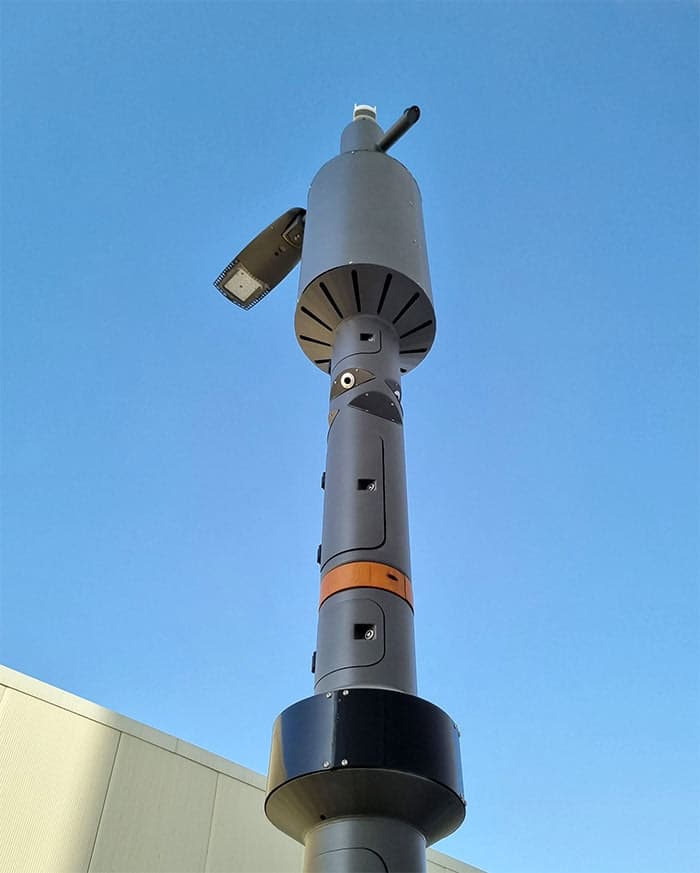 LuxTurrim5Gis a Nokia-driven innovation ecosystem developing and demonstrating a fast 5G network based on smart poles with integrated antennas, base stations, sensors, displays and other devices. Tehomet is responsible for the pole design and manufacture. It is a privilege to be involved in the development of the smart cities of the future.
The following video clearly explains the pioneering technologies of the Luxturrim5G ecosystem in the smart cities of the future.
LuxTurrim5G-älypylväät luovat digitaalisen perustan älykkäälle ja kestävälle kaupungille. 
Wide Market with Smart Solutions
The LuxTurrim5G ecosystem, which has aroused widespread international interest, is contributing to one of the event major themes, smart cities. LuxTurrim5G helps cities to tackle the challenges of urbanisation and climate change, and to boost sustainable development, enabling their digital transformation into thriving smart cities.
This innovative Luxturrim5G project has been covered previously in Tehomet News in June: The first pre-commercial version of the smart pole is ready.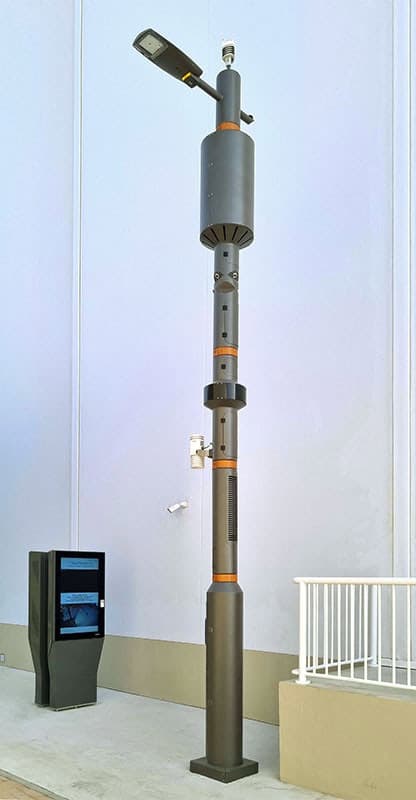 Tehomet is responsible for the design and manufacture of the smart poles.
The smart pole product family is being further developed, and new services are being piloted. The story will continue, and we will certainly have more interesting news in the near future.
Expo 2020 Dubai – yhteistyökumppanit 
Spinverse: project and ecosystem coordination
Tehomet: smart pole design and manufacturing
Orbis: cabling, connections, integration
Teleste: city safety and information solutions
Indagon: positioning technologies and services
L7 Drive: battery back-up, energy management
Vaisala: environmental and weather-related services
LINK Design and Development: service design development
Technical Research Centre of Finland (VTT): radio technology, positioning, connectivity platform development
Nokia: project lead, 5G radio technology and networks
Latest posts