Packaging and transport for wooden poles
Wooden light poles are packaged on an order-by-order basis to ensure that the products are protected as effectively as possible using the minimum amount of packaging. In order to reduce waste volumes on construction sites, we don't use any unnecessary packaging.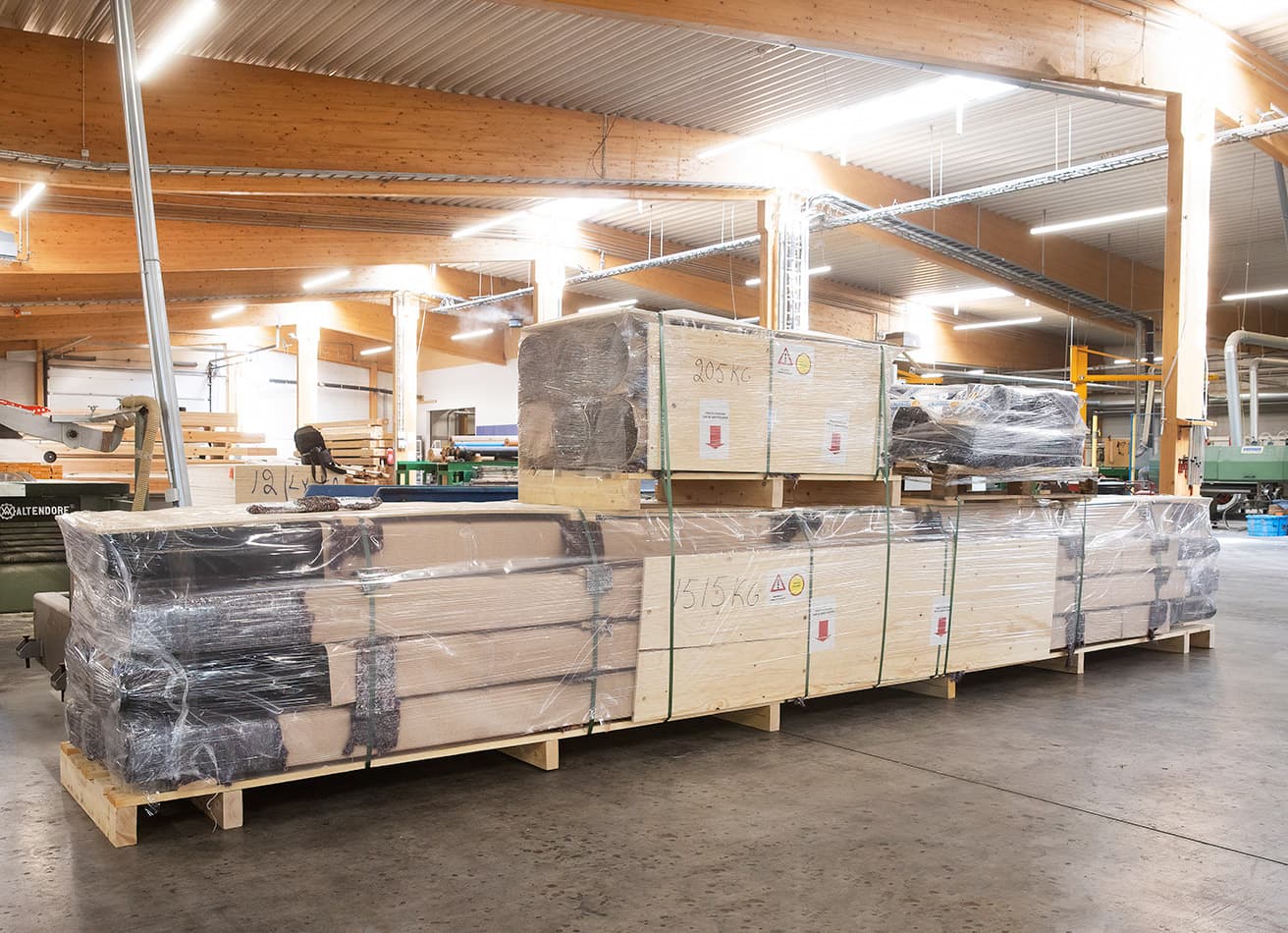 Surface-treated wooden components are protected with plastic and cardboard before the metal components are installed.
Poles that come equipped with preinstalled metal components are stacked and packed on wooden pallets. The poles are placed evenly on top of padded stacking strips. If there are more than two layers of poles in a package, the layers will be tied together from the second layer upwards.
The outer surfaces of the package will be protected with plastic and plywood. Packages are always planned on a order-by-order basis in order to provide the most effective protection for the products in question. We aim to optimise the amount of packaging material we use, so that no unnecessary packaging material accumulates on construction sites. Safe lifting points are marked on the finished packages, and all packages come with maintenance instructions for the product.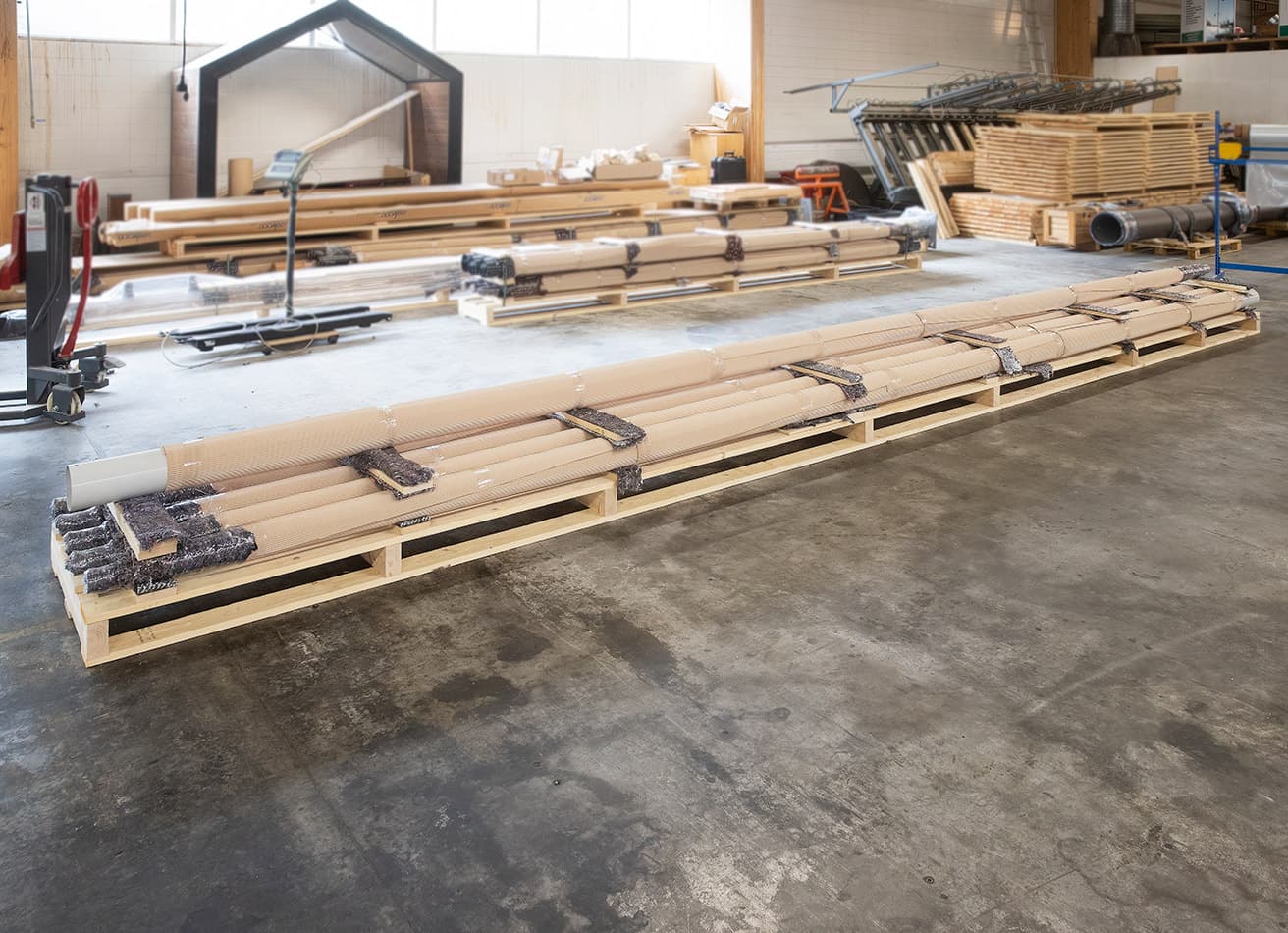 Careful packaging aims to protect wooden products from moisture, UV radiation and mechanical stresses during transport, warehousing and installation.
Wooden poles are always packaged to suit the chosen transport method. Plywood is used to protect the sides of packages for sea and air freight.
Transporting wooden poles
When planning the transport of wooden poles, we consider 
the costs
delivery times
delivery reliability
and the punctuality of deliveries.
We will choose the mode of transport based on
the recipient's location and distance from us
the size and weight of the consignment.
The larger the consignment, the cheaper the per-unit freight costs.
When planning packages, we consider
dimensioning
length, width and height
weight
the surface area and volume required by the entire consignment.
As an additional service, consignments can also be unloaded after being delivered to a construction site or warehouse.
Storing and unpacking wooden poles
Follow these instructions to keep your wooden poles in perfect condition until installation:
Store your wooden poles in a dry place so that the timber will not crack, mould or rot.
Store your wooden poles on a flat surface
Protect them from direct sunlight
Do not stack or bend the wooden poles
Use forklifts with caution, so as to avoid leaving any dents in the wood.
Mikael Sepponen, Production Manager at Tehomet's wooden pole factory in Parikkala, will be happy to answer any questions concerning the packaging and transport of wooden poles