Design Service
Are you looking for a light pole or steel structure for your project? Maybe you browsed through our standard products, but didn't find anything that quite matched your needs. Or perhaps you need some slight customization of a standard product or a unique work of light art that is currently only a germ of an idea.   Good. You've come to the right place. We are always eager to help our customers realize their visions.
Tehomet is much more than just the extensive collection of standard products that you can find using our search function. When you need to customize a standard product or create a completely unique piece, that's when Tehomet's design service enters the picture.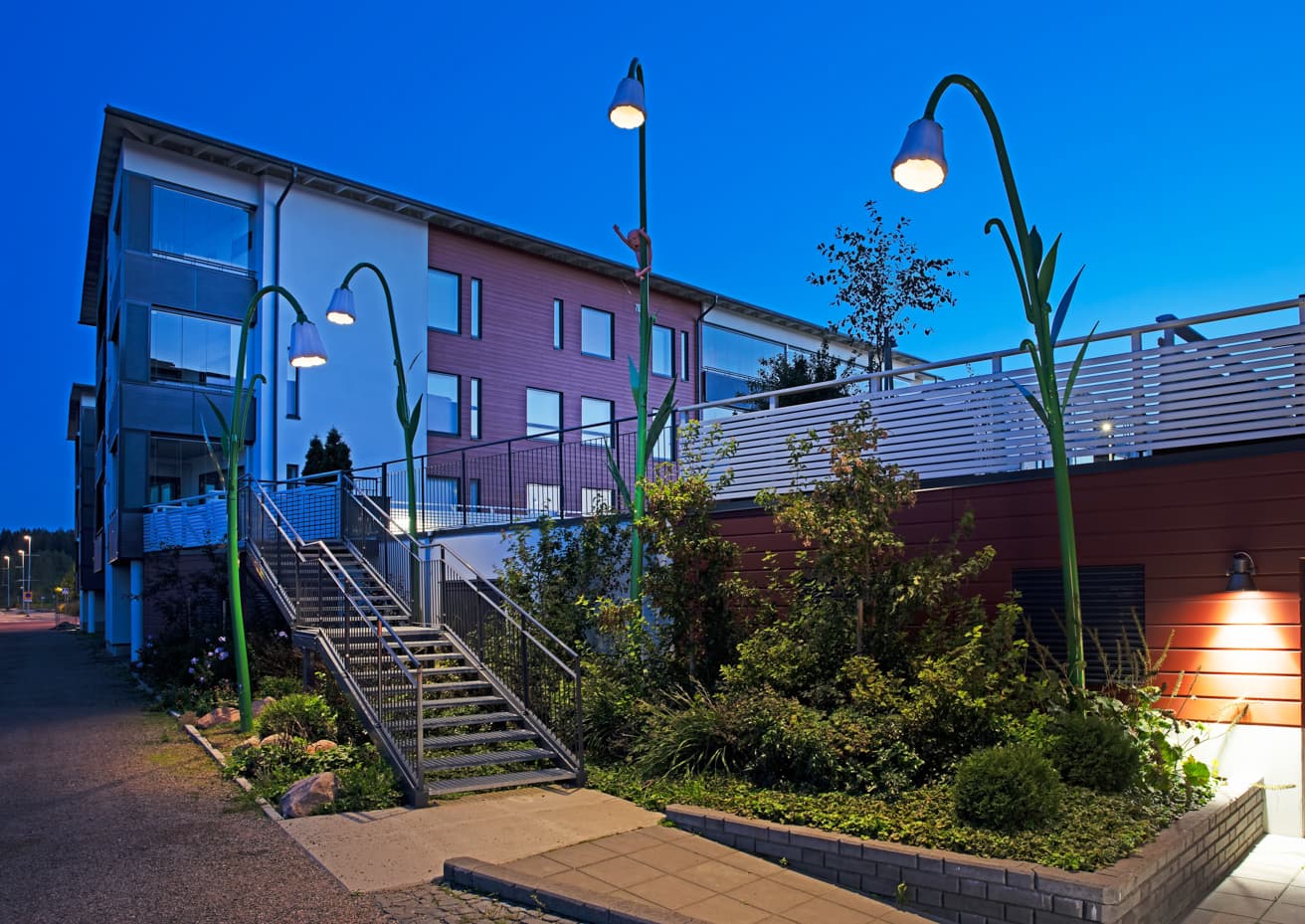 Our design team can help you in all matters relating to light poles and transit structures. We can answer technical questions and help you choose the right products. Our service also covers
strength calculations
3D modelling
design
and product drawings using state-of-the-art software.
High-quality product design ensures that our products meet the standards set for them. We consider factors such as the stresses and structural deflections caused by wind loads. Our strength calculations take into account both the latest product standards and local requirements.
Our designs comply with the EN40 product standard series for light poles and the Eurocodes (EN1990–EN1999) applicable to other structures.
Our lengthy experience also enables us to take the special characteristics of a site into account – things that may not necessarily be included in official requirements.  This ensures that our products meet not only official requirements but also the functional requirements of the site.
If you can imagine it, we can create it
Our designers follow a principle in which they aim to realize the customer's idea and vision as long as it is feasible and sensible.  Some extremely challenging ideas and products have landed on our desks over the years, and this has given us a good tacit understanding of both the opportunities and the constraints.
If our customer's vision cannot be realized for technical, financial or safety reasons, we will make an alternative proposal. There's always another alternative.
Contact Tehomet at the outset
We encourage designers to contact Tehomet at a sufficiently early stage:
 "We're happy to lend a hand right from the idea stage. By cooperating from the outset, we can identify not only all of the constraints, but also the opportunities."
Early cooperation often avoids unnecessary complications and costs, and the process gets on the right track from the very beginning.
Every project is unique
Tehomet's design service is happy to help with all kinds of projects, both large and small. Your project might involve a single traffic divider or custom lighting for an entire residential area.
A typical design project begins by conceptualizing the customer's idea, before moving on to the design and manufacture of the finished product.
---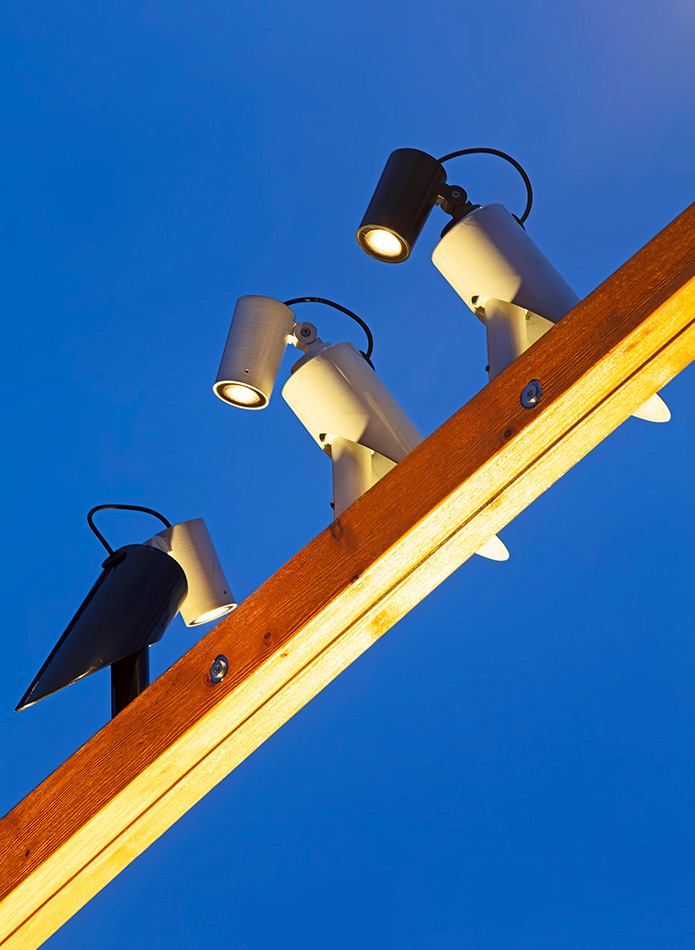 Case
Roosting Birds – the light pole process from idea to implementation
The Roosting Birds light that was erected in the Tikkurila district of Vantaa in 2020 is a good example of smooth cooperation between the client, lighting designer, landscape designer and manufacturer. From the outset, the guiding principle was to engage in lively and open brainstorming on both sides.
The designers contacted Tehomet in good time during the early stages of the process. As the draft idea was clear and ingenious in its simplicity, the concept of a piece that was reminiscent of birds roosting on a branch quickly became a dimensional drawing and structural plan in Tehomet's design department.
They wanted an impressive piece that would catch the eye both during daylight hours and in the dark, and therefore decided to use an eight-metre wooden pole. The pole shaft was made from industrially manufactured glulam beams that were in turn made from PEFC-certified Finnish timber. The wooden sections were made at Tehomet's factory in Parikkala, while the steel components were manufactured at the Kangasniemi factory.
Read the story: Roosting Birds
———–
It's advisable to contact Tehomet in good time during the early stages of your project. Your idea doesn't have to be as fully thought out as in this example. Our experienced designers and technical planners know how to ask the right questions, so that our cooperation heads in the right direction from the outset.
---
A checklist for designers
Although every lighting project is different and has its own requirements, designers will usually work from the same basic information. That's why we've drawn up a helpful checklist. When you have this basic information available, our experts will be able to ask all the necessary clarifying questions.
The electrical number of the standard pole or a plan for customized poles (including the pole type and height).
Luminaire model: floodlight/pole light
Luminaire data: weight and dimensions
Number of luminaires per pole
Location of luminaires: pole top/arm/cross arm
If on an arm, the outreach
Foundation method: foundation/flange plate/embedment
Desired surface treatment (for both the metal and wooden sections of wooden poles)
Any customizations and special requests (such as colour, shape, number of doors)
Location and municipality
Accessories
We will help you with design issues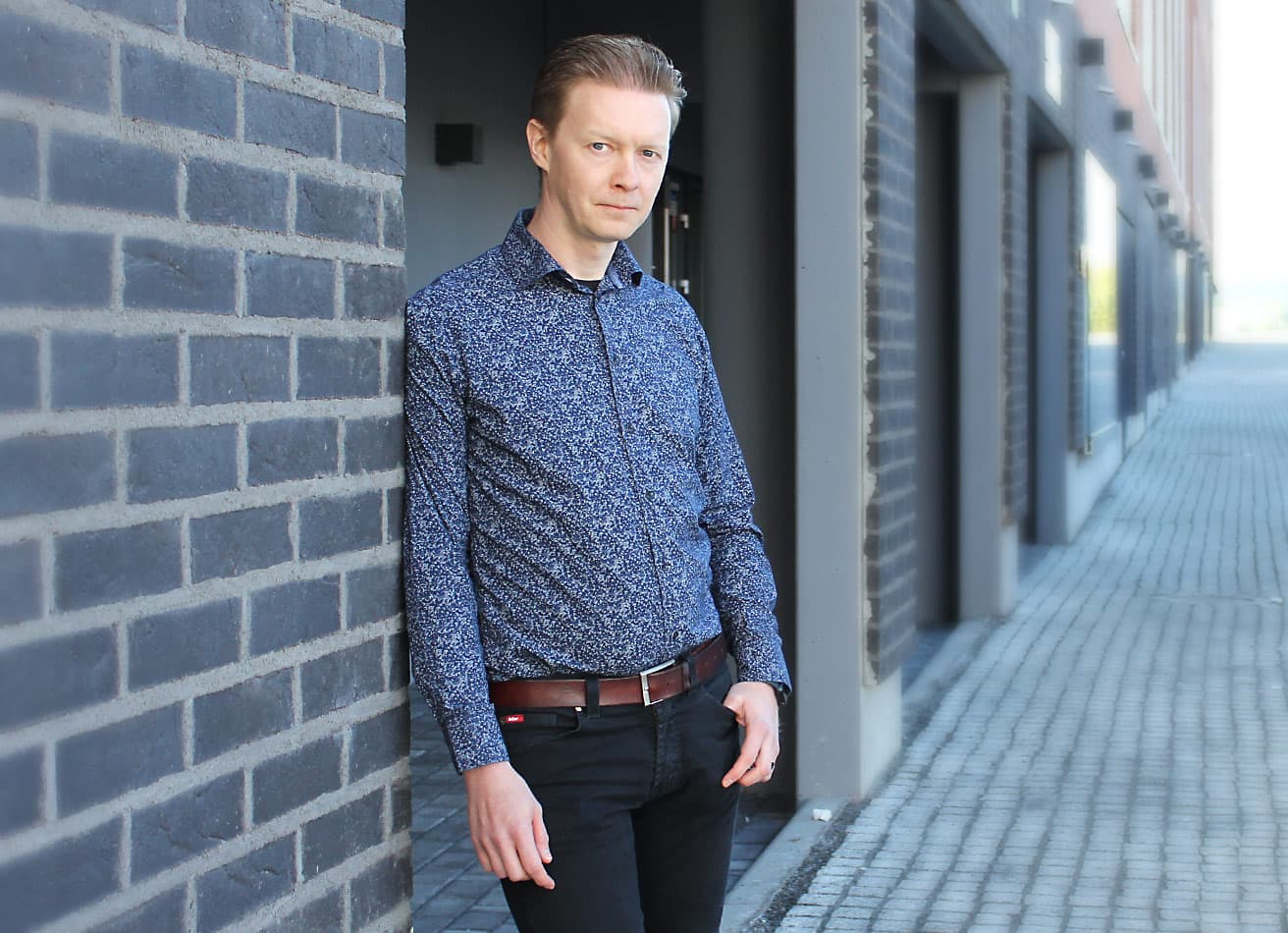 Sami Huuskonen
Design Manager, Tehomet ⎮ Smart Solutions Product Manager EMEA, Valmont ESS
Lahti
+358 44 746 5583
sami.huuskonen@tehomet.com