High masts
Tehomet designs and delivers steel and wooden light masts to create safe and pleasant lighting over a large area. Light masts are typically used in places that need lighting 24/7 and require consistent lighting over a large area. These include places such as ports, airports, car parks, industrial areas and sports grounds.
Steel light masts
Safe and pleasant lighting over a large area
Every Tehomet light mast has been designed to meet all of the essential requirements, such as lighting loads, mast weight, varying wind conditions, and local soil properties. When we design the best possible light mast for you, we don't leave anything to chance.
Tehomet supplies steel light masts in all sizes: 15-metre masts for area lighting, and light masts of more than 40 metres in height for lighting expansive areas such as ports and sports stadiums.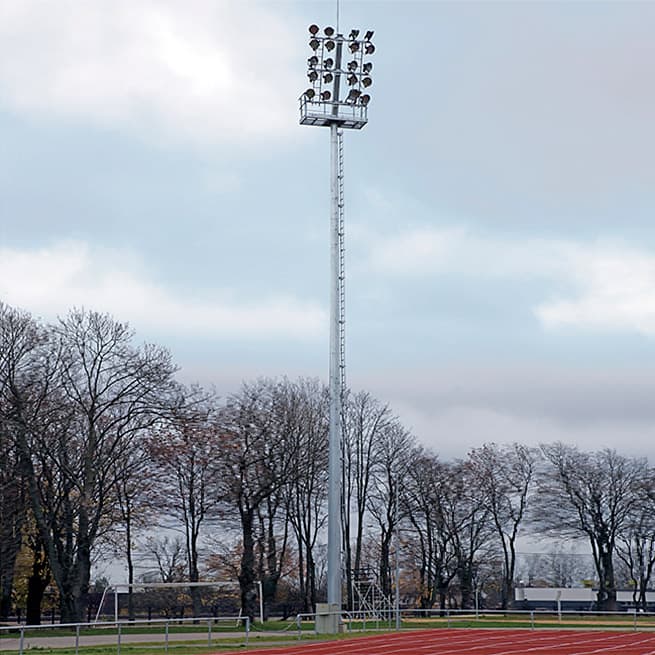 Wooden light masts
For a more distinctive light mast
Tehomet's wooden masts offer a stylish and more environmentally friendly option to traditional steel masts. Our collection includes both single- and double-shaft versions.
Meticulous design and premium raw materials enable us to make wooden masts of more than 20 metres in height, which is already sufficient for lighting larger areas.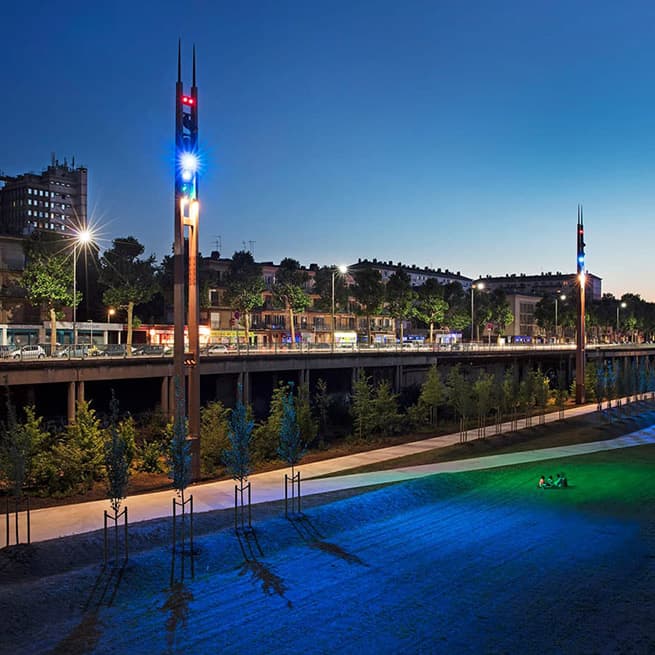 Telecom masts
Custom structures
In addition to its own conical masts, Tehomet can also supply custom telecommunications structures that are fully tailored to customer needs, such as tubular and lattice towers.
Tehomet's parent company, Valmont, is one of the world's largest suppliers of telecommunication mast solutions. The tallest of Valmont's next-generation telecommunications masts have been over a 100 metres tall.
Contact our sales team if you need a reliable partner for modern road network masts.