Seka 1K 8
Electrical number: -
Product group: Standard wooden poles
Product number: Seka 1K 8
Harmoniously combined wood and steel
The Seka model from our wooden pole collection is a popular and versatile lighting pole suitable for various outdoor lighting applications in parks and along roadsides. Its unique feature is the steel top cone, with a choice of two different lengths: 1 or 2 meters.
The clean design of the Seka model complements a variety of luminaires, which can be mounted on an arm or directly on the end of the pole. Additionally, the Seka pole is also available with its own dedicated arm model.
Harmoniously combined wood and steel Shorter versions of the Seka model, measuring 3–6 meters in height, are available under the name Seka Park.
---
Download product card
Share link to email
Report an error
---
Technical specs
---
---
---
---
---
---
---
---
---
---
Base embedding diameter (mm)
---
---
---
---
---
Connection compartment internal dimensions (mm)
---
Distance door bottom to ground (mm)
---
---
EN40 capacity FI (22 m/s, CAT2, class A) m²
Foundation
Foundation with embedding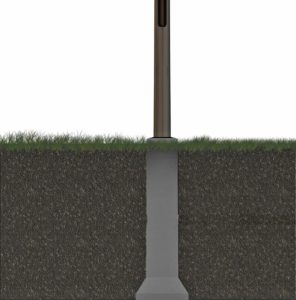 Embedding 700 mm
For example, we recommend the following Lujabetoni concrete bases for this product
Product type
Electrical number
Option 1

RBJ-5B

4607266
Option 2

RBJ-5 RST

4607220
Rubber protector for
this pole and base
360/187K
4607405
Foundation with flange plate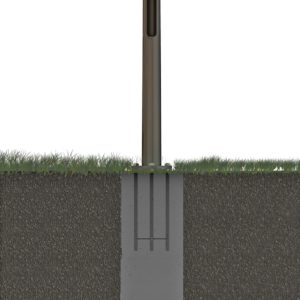 Flange
We recommend Tehomet flange c-c 300 for this product

Surface treatment
Surface treatment of wooden parts
The long service life of wooden poles requires a proven surface treatment. We use a surface treatment system developed by the Finnish Teknos. Below you will find samples of the standard colors of Tehomet's wooden light poles.
Read more about wood surface treatment on the Wood Protection and Surface Treatment page.

Surface treatment of steel parts
Steel parts are galvanized  according to international standard SFS-EN ISO 1461, layer thickness typically <90 μm.
You can see the standard colors of the metal parts of the wooden light poles below. Read more about our painting service on the Painting Service page.

Products in the same category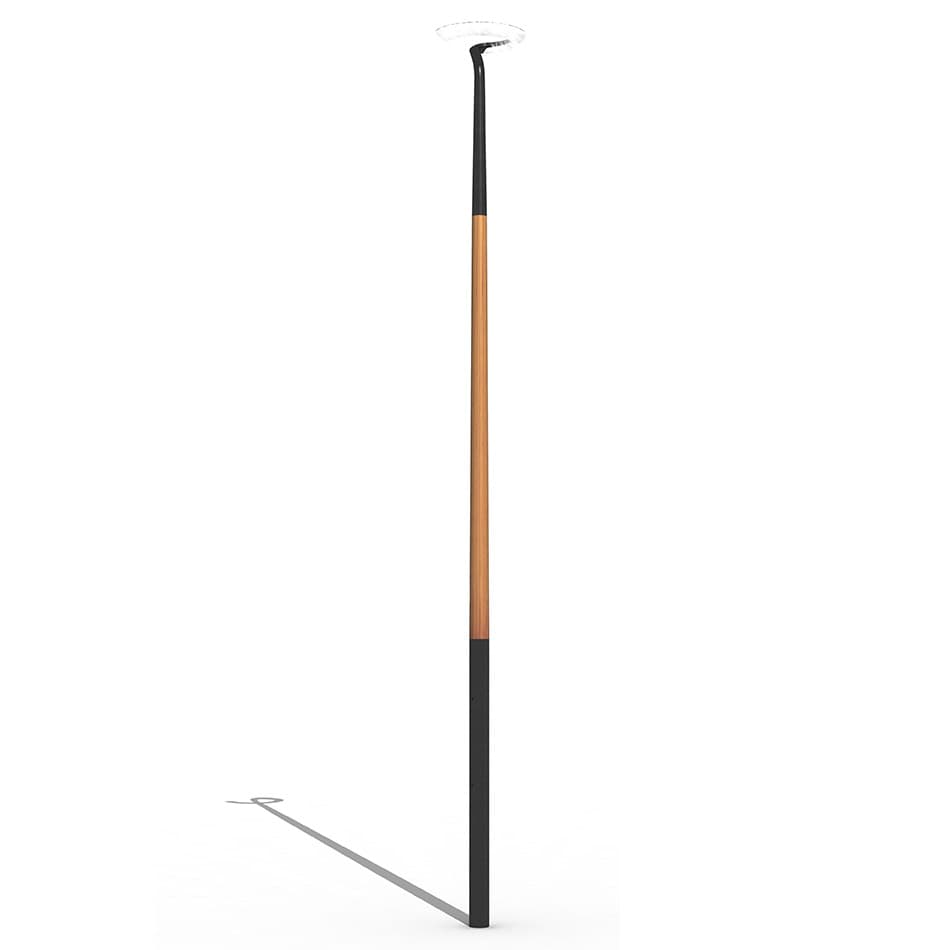 Standard wooden poles
-
6 m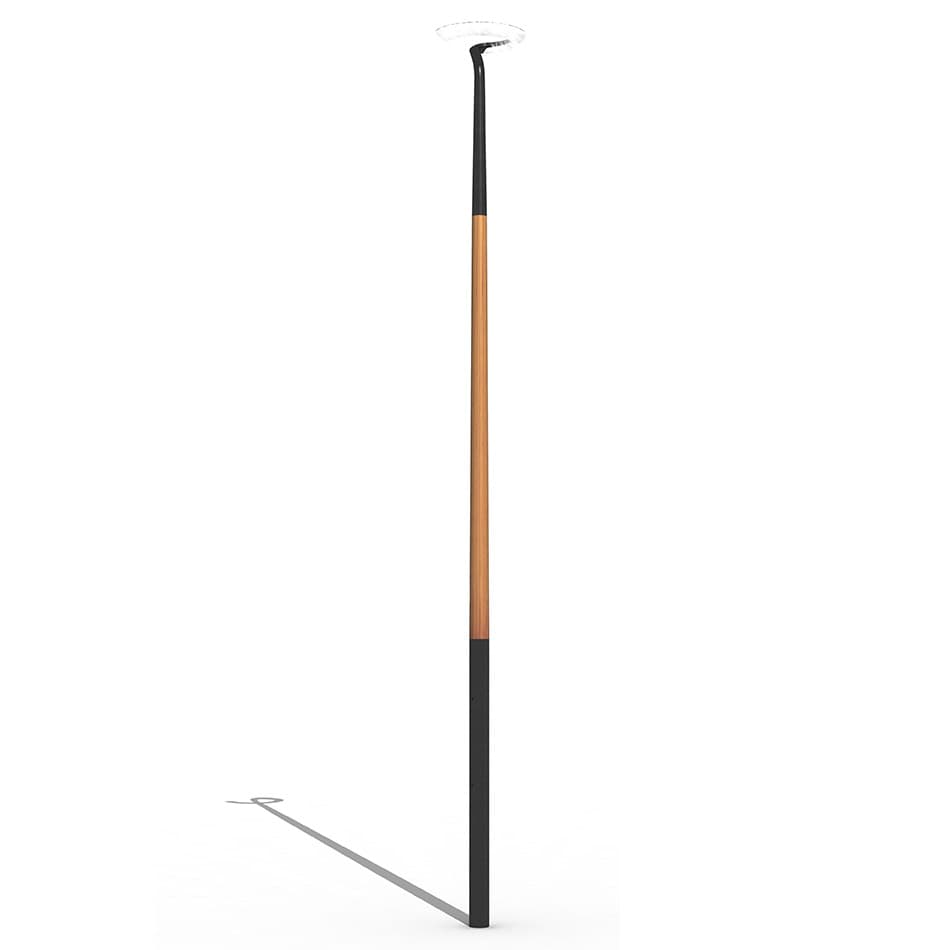 Standard wooden poles
-
5 m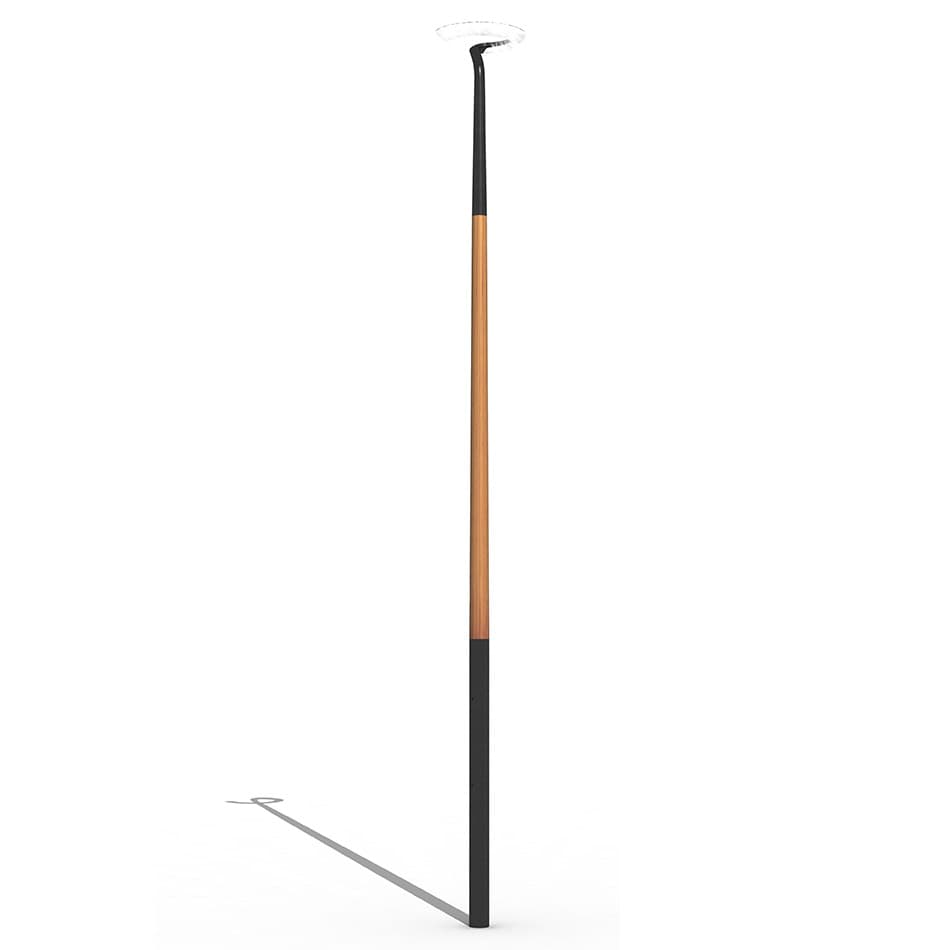 Standard wooden poles
-
4 m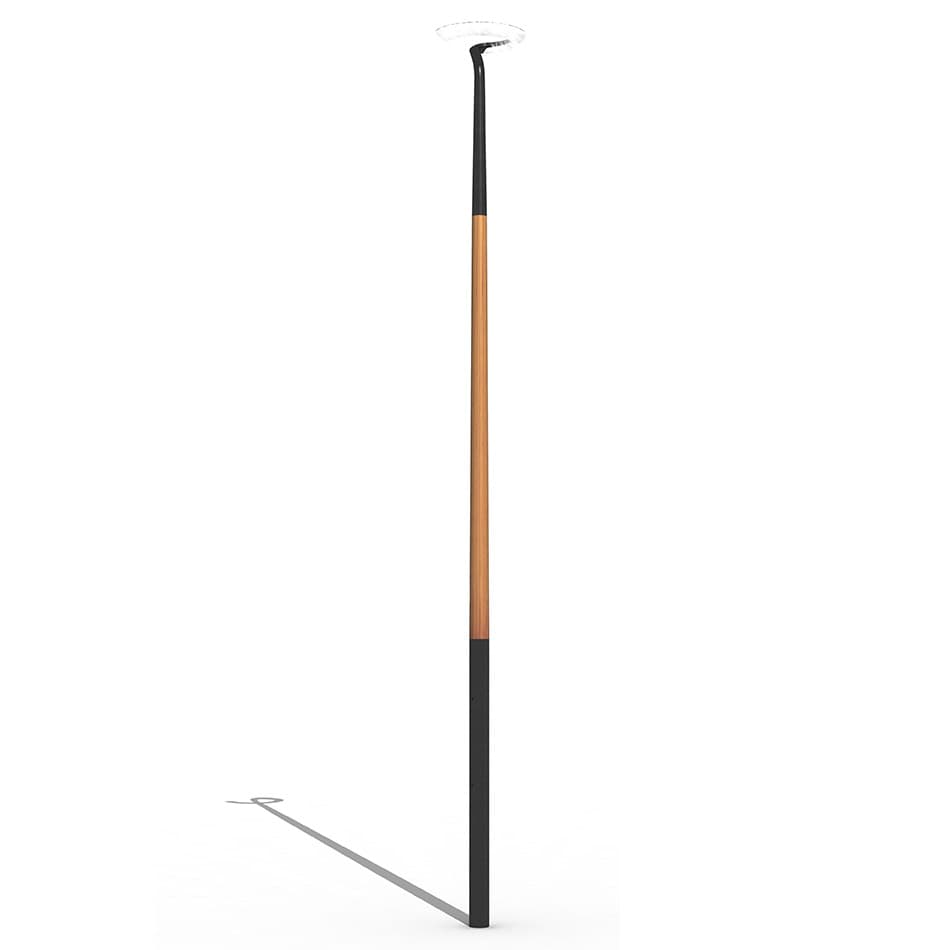 Standard wooden poles
-
8 m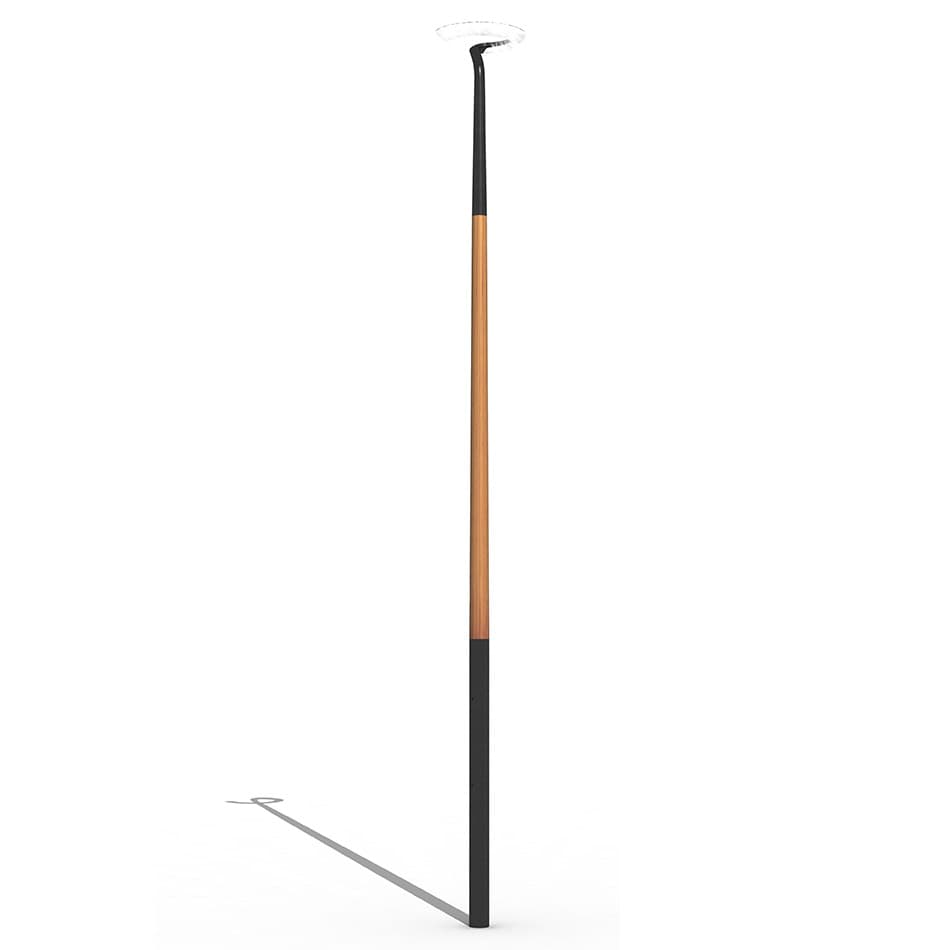 Standard wooden poles
-
7 m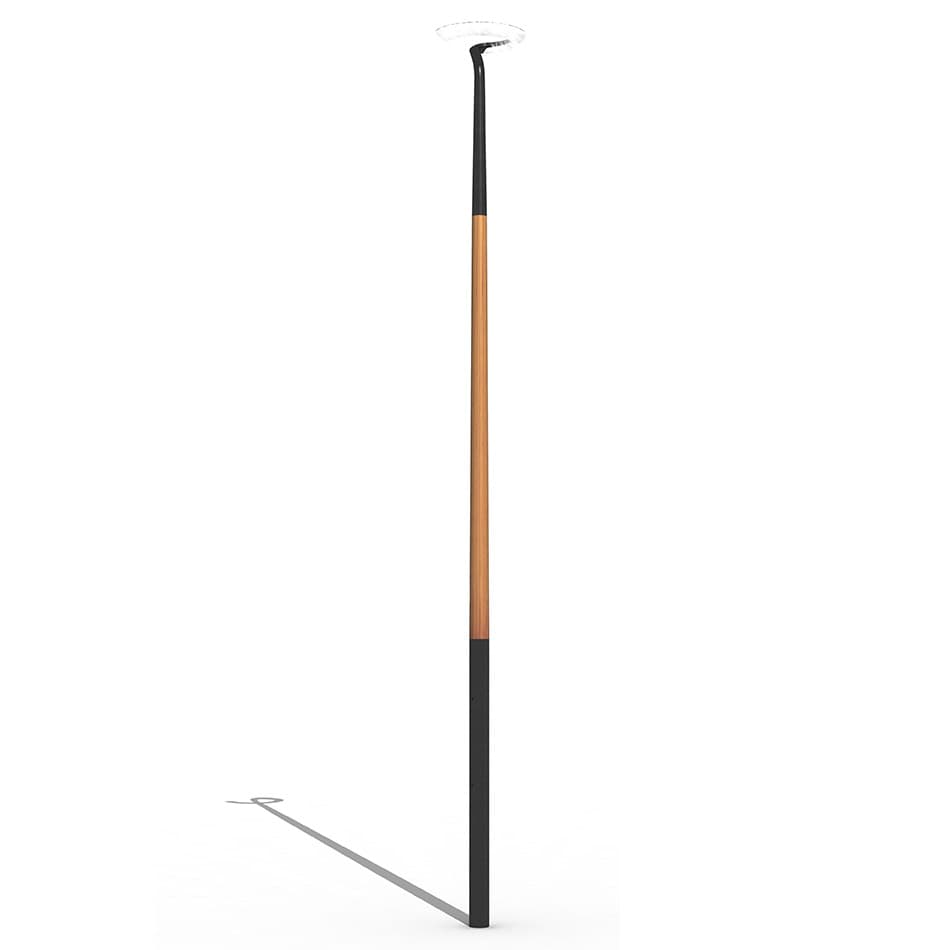 Standard wooden poles
-
6 m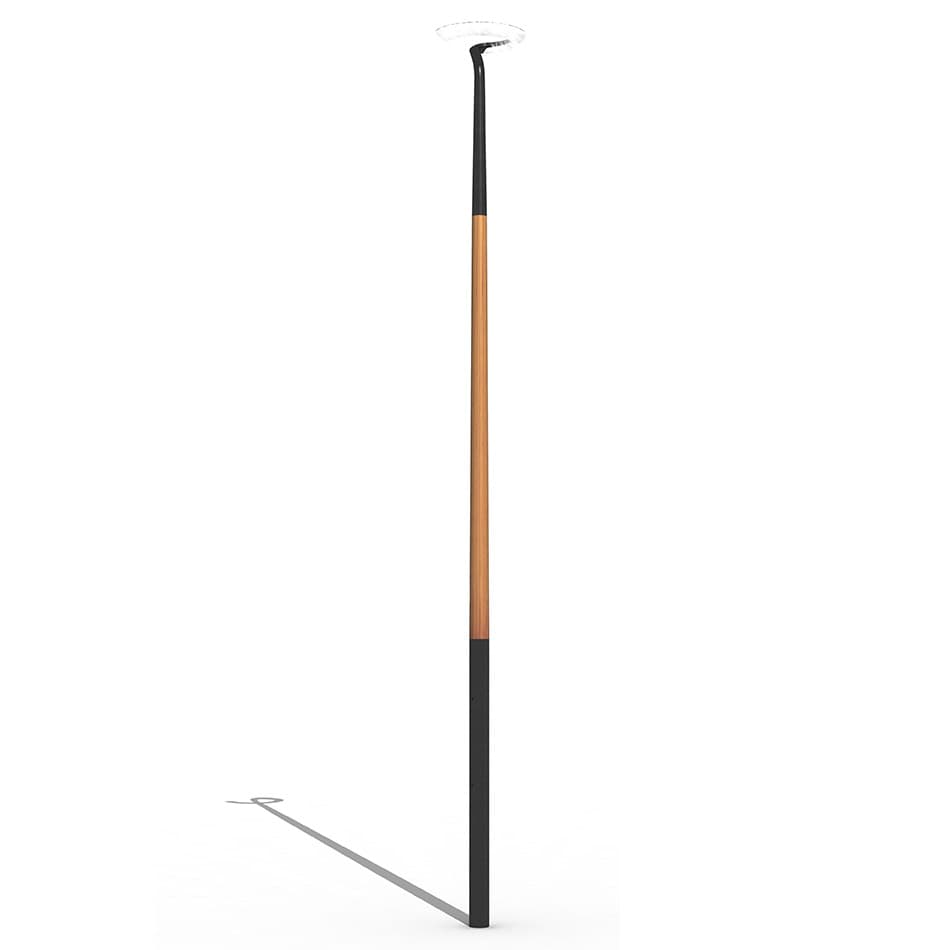 Standard wooden poles
-
10 m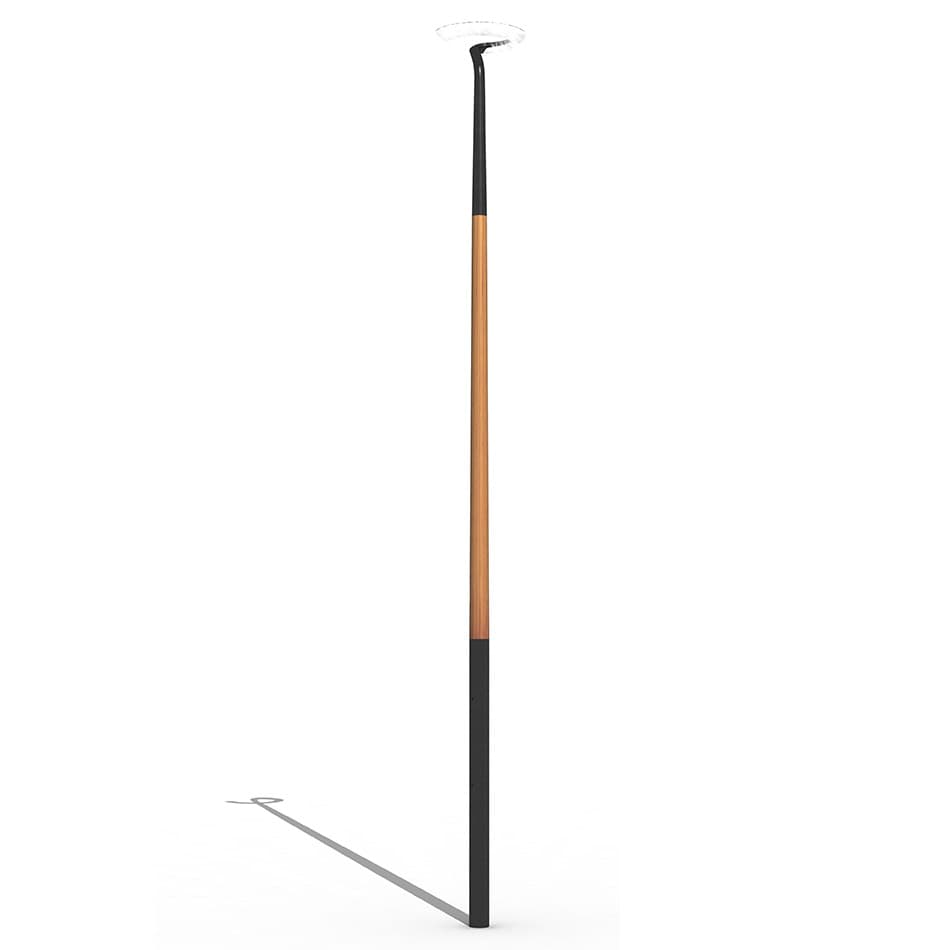 Standard wooden poles
-
7 m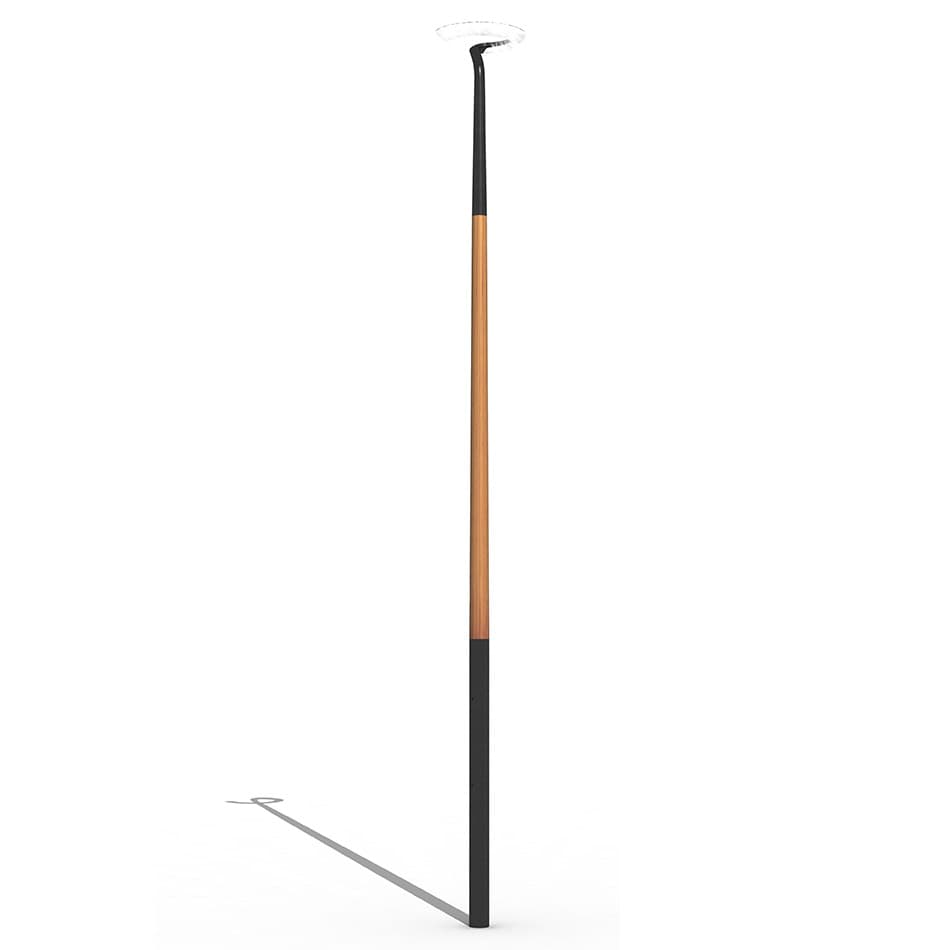 Standard wooden poles
-
6 m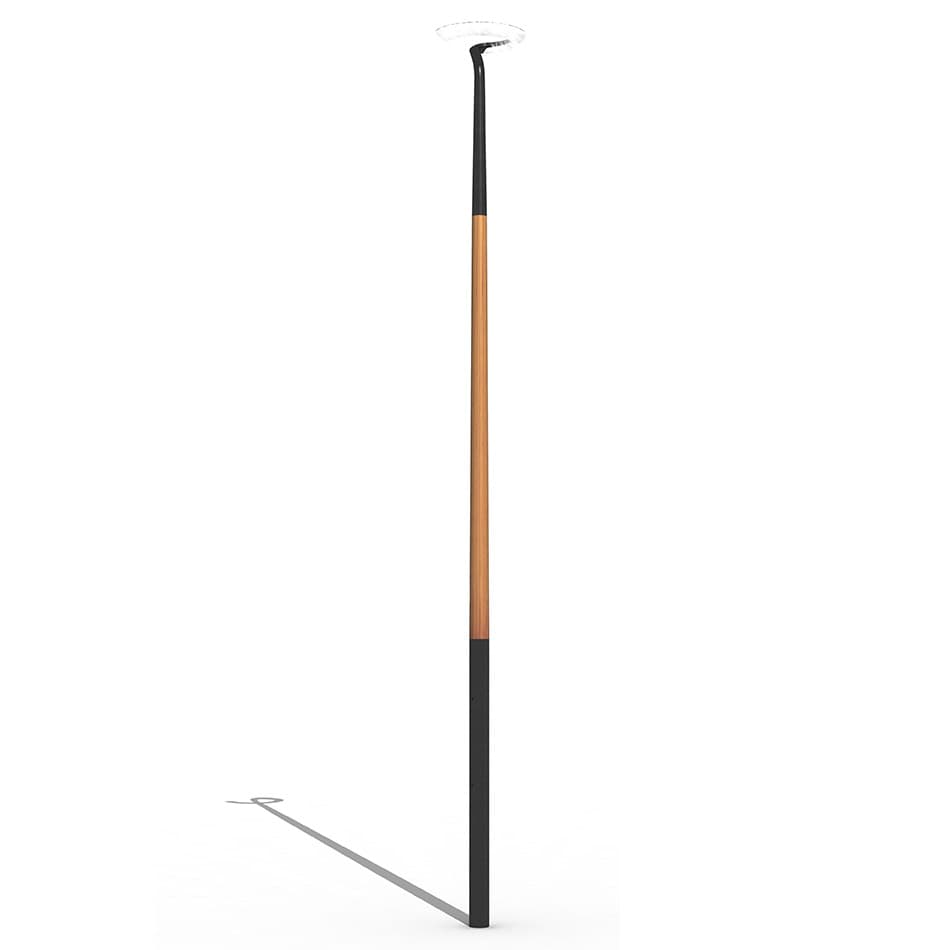 Standard wooden poles
-
10 m