Solar
The Ecliptico solar lighting pole is completely independent and 100% powered by solar energy – no excavation work or underground cabling is required. Light can be generated wherever the sun shines.
An autonomous cylindrical Ecliptico solar lighting pole
Joint R&D by FlexSol Solutions and Valmont has resulted in a next-generation solar pole that is now available for your project as well.
FlexSol Solutions is a forerunner in solar technology and silicon photovoltaic cells. The cutting-edge technology developed by FlexSol Solutions enables the manufacture of ultra-modern, cylindrical solar modules.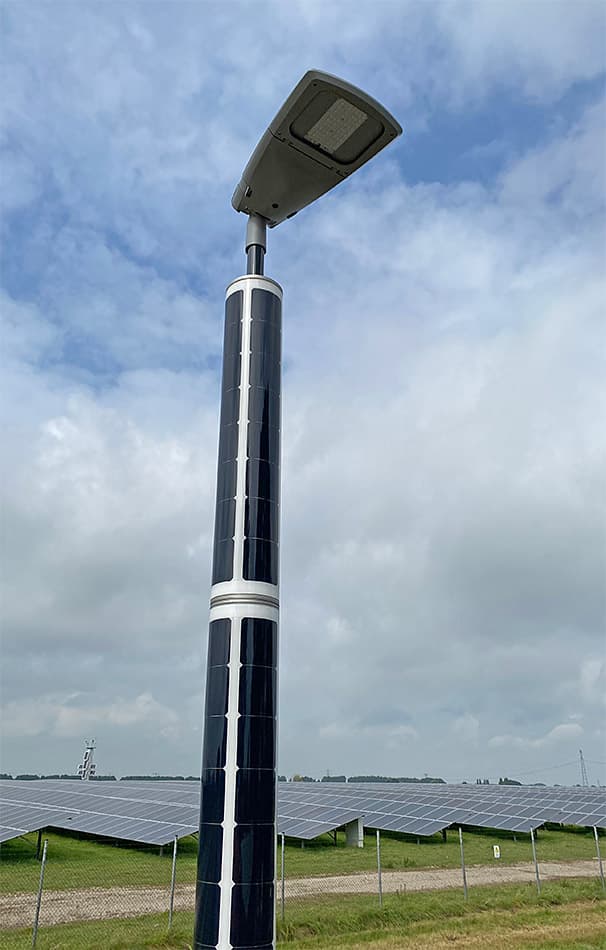 Effective even in low light
The solar lighting pole uses high-quality components such as lithium batteries and monocrystalline silicon solar cells, making it excellent even in lower sunlight and indirect light.
Ecliptico optimization software monitors and adjusts lithium batteries performance for solar panels to get the most out of them.
Ready for the networked city of the future
Ecliptico is equipped with its own SIM card, which allows it to be constantly connected to a secure, wireless data network. The operation of the column is easy to monitor and control through a clear visual interface from anywhere in the world. The information system transmits historical data, maintenance information, and basic product information. All this reduces maintenance costs and increases product reliability.
Ecliptico's performance-optimized machine learning algorithms and artificial intelligence ensure that pole efficiency develops even after installation. The software that controls the product can be updated wirelessly online, which also simplifies maintenance.
Additionally, Ecliptico can be used as a building block for the smart city. Sensors for measuring air quality or monitoring traffic flow, for example can be attached, even after installation. This makes Ecliptico truly future proof.
---
Ask Sami for more info!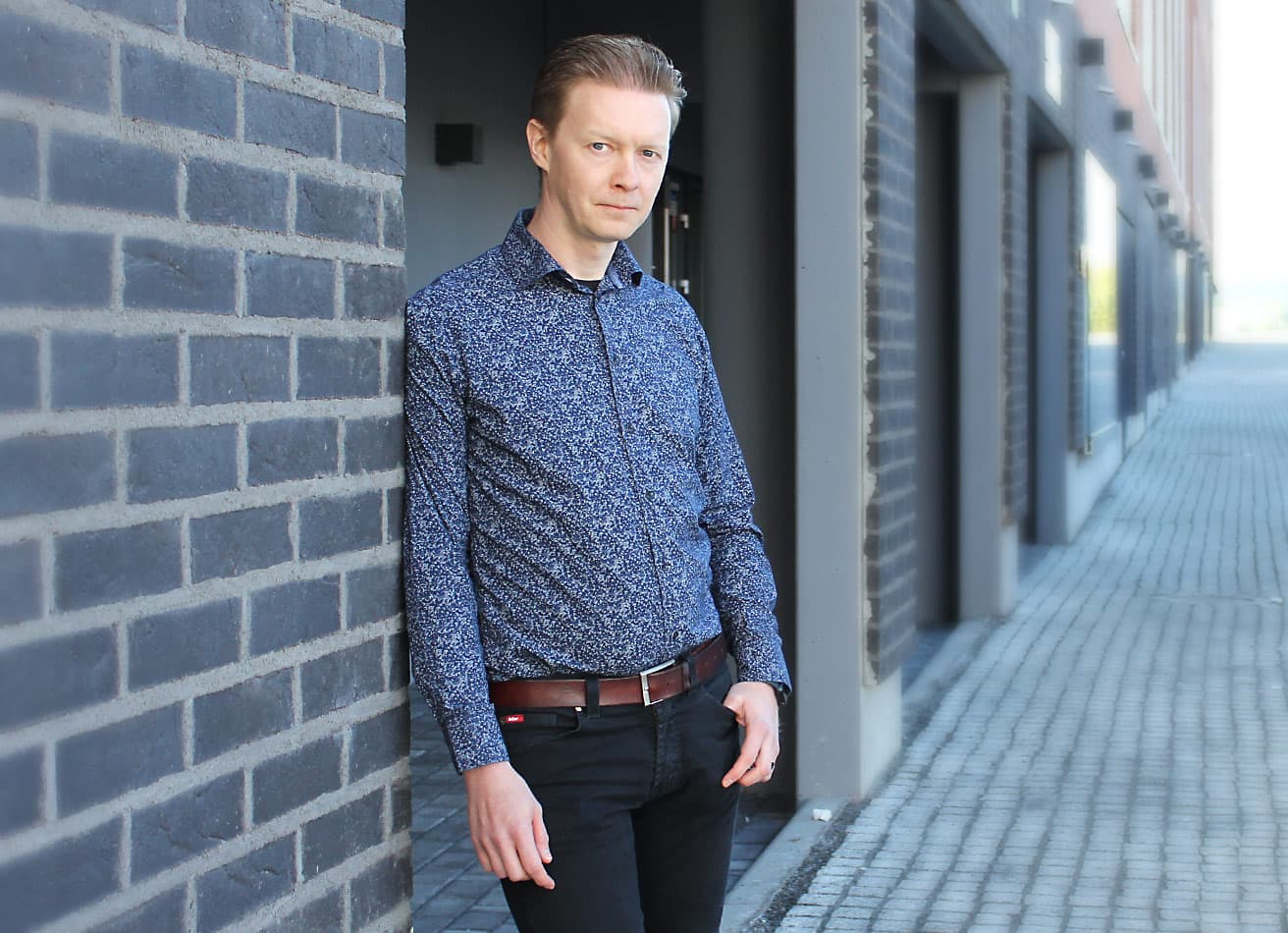 Sami Huuskonen
Design Manager, Tehomet ⎮ Smart Solutions Product Manager EMEA, Valmont ESS
Lahti
+358 44 746 5583
sami.huuskonen@tehomet.com