News
Ukrainian Mykola's life changed after Russian invasion – loss of home forced him to start afresh in Kangasniemi
Until last spring, Mykola Antonov lived in the town of Rubizhne, on the banks of the Donets River in Luhansk province, Ukraine. His childhood family had moved there in 1983 from Mariupol on the shores of the Sea of Azov when Mykola was one year old. For nearly thirty years, Mykola's hometown was Rubizhne, where he lived with his wife and dog.
The war had first come close back in spring 2014, when pro-Russian forces seized several towns in the Luhansk region, including Rubizne. Since mid-2014, however, the city was under the control of the Ukrainian armed forces.
A flight from bombing and a new life in Kangasniemi
In February 2022, Mykola's life experienced a huge upheaval when Russia invaded Ukraine. Eastern Ukraine was heavily bombed by the Russian army during the invasion. The bombing destroyed buildings and caused civilian casualties. After the war began, Mykola and his family took refuge in the basement of a house where they and dozens of other residents of the city spent a month. He dared not even go outside to walk his dog because of the fierce fighting in the town. The Ukrainian army still controlled an estimated half of the town at the time.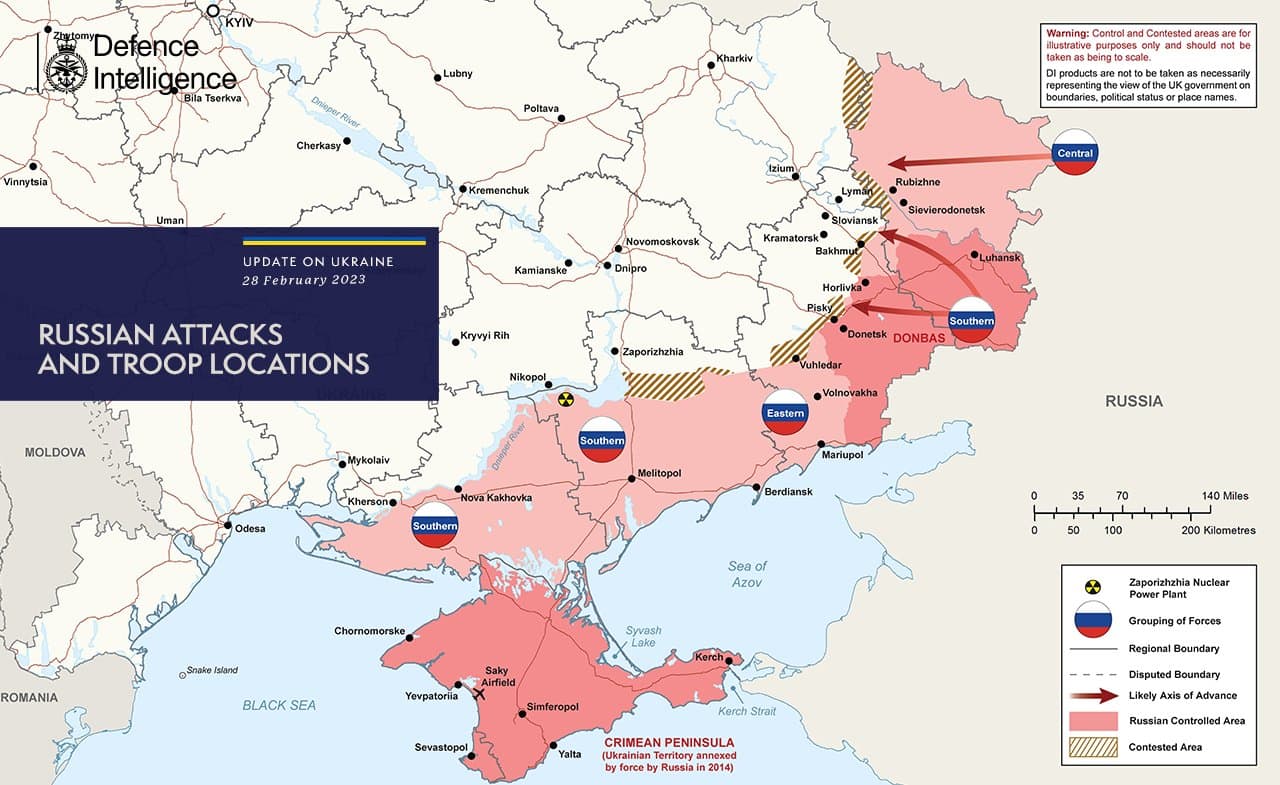 Mykola recalls in silence his life-changing escape from the bombing. Having been exempted from military service for health reasons, his main role in this tragedy was to take good care of himself and his family. The long journey eventually led to St Petersburg, where a friend of Mykola's wife helped them cross the border into Finland. In Finland, their journey continued to the Joutseno reception centre, where they spent four weeks.
People fleeing the war were redirected from the reception centre to different parts of Finland, depending on where there were opportunities to take in new refugees. Kangasniemi was chosen for the Mykola family because they had a dog, and Kangasniemi had accommodation suitable for pets.
Mykola's language skills amaze
When I met Mykola for the first time, I was amazed: how on earth did this guy speak and understand Finnish so well after only a few months in Finland? Our common language is a creative combination of Finnish and English.
Mykola started his Finnish language studies at the Joutseno reception centre, where he found a good and supportive teacher. In Kangasniemi, he did not immediately find a teacher, but eventually found a Facebook group where people from Ukraine learn Finnish.
Mykola believes that it is good for a person to study and learn new things throughout his life, and he is a living example of a person who lives as he thinks.
I have a bit of a problem with the language, because I don't know Finnish very well yet, but hopefully in a few years I'll be able to speak it better and life will be easier in that respect. When I came here I didn't know anything. I didn't know about customs, laws, language, nothing.
Working at Tehomet keeps you in everyday life
Last summer, Mykola worked as a summer cottage steward in Kangasniemi. After that, an employee of the Mikkeli Reception Centre's branch office in Kangasniemi suggested that Mykola apply for a job at Tehomet. Mykola, who had been working in metalwork in his home country, started working at Tehomet's steel pole factory in Kangasniemi in the autumn. So far, he has had time to study welding and is currently operating a machine that makes openings in the poles.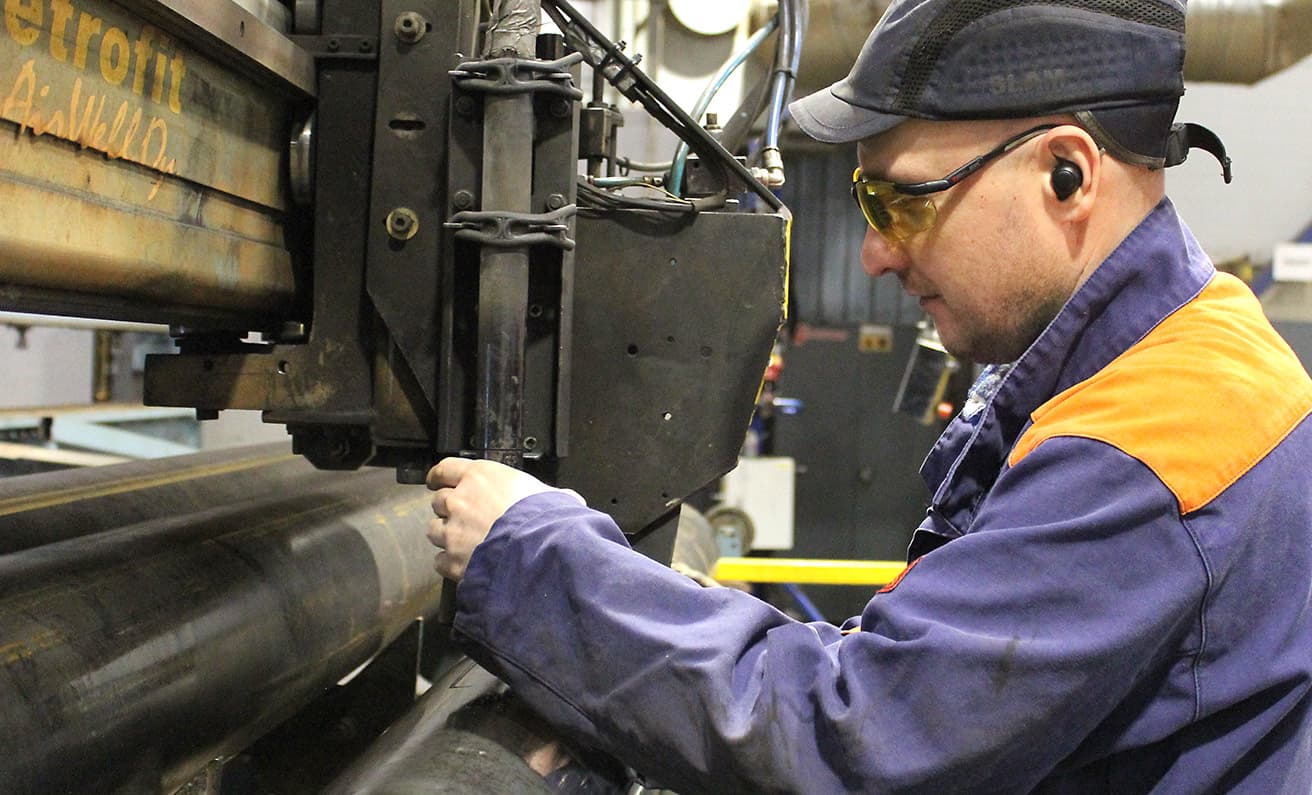 Mykola's life seems to have settled down in Kangasniemi as well as it can in this unusual situation. He says he has met a lot of nice people and made friends among the locals. Last summer, he was able to test his football skills with the local team. Mykola is particularly happy that people close to him, his parents and wife, also live in the same locality.
A positive attitude in the face of difficulties
Listening to Mykola's story, you can't help but wonder at the positivity and forward-looking attitude that this young man exudes. The last year of his life has brought dramatic changes beyond his control. The beginning of the war was a shock for Mykola, who feared his life would end in the bombing. It was only when he reached Finland that things gradually calmed down and he began to feel a little better. Life also began to bring joy and pleasure.
I like living in free Finland and here in Kangasniemi. I want to continue working at Tehomet. Things are good here now, and I've also got my parents to live with us. Sometimes I miss Ukraine very much. I hope I can visit my hometown and meet people I know.
Many of Mykola's friends have fled the war in Ukraine to Germany, Denmark, Poland and elsewhere, but a few friends still live in Ukraine. They are safe for the moment, but fear that Russian military action will spread to their neighbourhoods.
Following the news from the war front is hard for Mykola. The inhuman conditions in which people are trying to get on with their lives are constantly on his mind. Rubizhne, his hometown, is currently 70% destroyed and occupied by Russia. There is no place to go for a while. Aerial photos of Mykola show his home in ruins.
The video below shows an aerial view of the destroyed town of Rubizhne.
For me, it is difficult to return because my hometown, my home and my whole life have been destroyed. The area will be dangerous for many years to come.
After all he has been through, Mykola wants to give us just one message that he has heard someone say: "Bad peace is better than good war."
Latest posts