News
Introducing Petteri Ikäheimo, Export Sales Manager for wooden poles
Petteri takes Finnish wood expertise to the world
In late summer 2022, Tehomet's export department was given a northern dimension when Petteri Ikäheimo, who lives in Rovaniemi, started as export sales manager for wooden lighting poles. Petteri's task is to make Tehomet's wooden lighting poles known in the EMEA region, so his field of work is not only Europe but also the Middle East and Africa.
It was a natural choice for Petteri to jump on board Tehomet as both have similar goals and values; both have been promoting the use of domestic wood, trading in public outdoor spaces and making people's living environment more comfortable through their own work.
Tehomet's high quality products and excellent reputation with customers convinced Petteri to choose Tehomet.
I was delighted to discover that Tehomet is a company that combines the people-oriented values of a domestic family business with the reach and potential of a large listed company. Tehomet provides a flexible and agile service. The people are approachable and in a small organisation there is always a face for all the players. This makes Tehomet a very interesting place to work.
We succeed globally with high quality
As Petteri has travelled the world, he has noticed that Finnish quality is easy to sell. Finland has a positive image as a country, and therefore a Finnish seller has a small advantage from the outset. We may not be the cheapest option, but we can manage with high quality.
We Finns also have a reputation for not being good at small talk. We speak rarely and only when we need to. Petteri turns this into our strength: we assess our counterparts by Finnish standards, we listen and build trust a little at a time. And once trust is built, it lasts for a long time.
I like the kind of challenge that makes me go where others don't want or dare to go. It's nice to go out into the world and meet people from different cultures. It gives you an extra motivation to do your job and you learn to respect different cultures. People are fundamentally the same regardless of their background.
Selling wood products is also about teaching wood knowledge
Petteri has grown up in the everyday life of a family business manufacturing wooden park products in Northern Finland. Wood as a material and the properties of wooden products have become familiar in the field when installing products. Finnish pine is a renewable and high-quality material, and Petteri is used to explaining its strengths and suitability for many uses, for example as an alternative to plastic, steel or concrete.
There are constantly misconceptions and "information" about wood and its properties, so the role of a wood product salesman is also to educate customers about the facts about wood as a material and a product.
Customers need to be reminded that wood is an organic natural material. Each wood product is therefore always slightly different from another similar wood product from the same production line.
For us Finns, cracks in wooden structures are an obvious and everyday occurrence, which is nothing to worry about. Wooden structures will survive even if they are subjected to changes related to the moisture content of the wood. This can be difficult to understand, especially if you are used to cracks in concrete or steel structures causing immediate action and concern.
Free time at the fells
Free time is often spent moving around in some form, depending on the season. It's easy to go to the fells from home. Pyhätunturi, Luosto, Ylläs, Levi and Pallas are all within easy reach. I cook, ski and play golf as much as I can from family life. The best season for me is spring-winter. That's when Lapland is at its best.
Contact information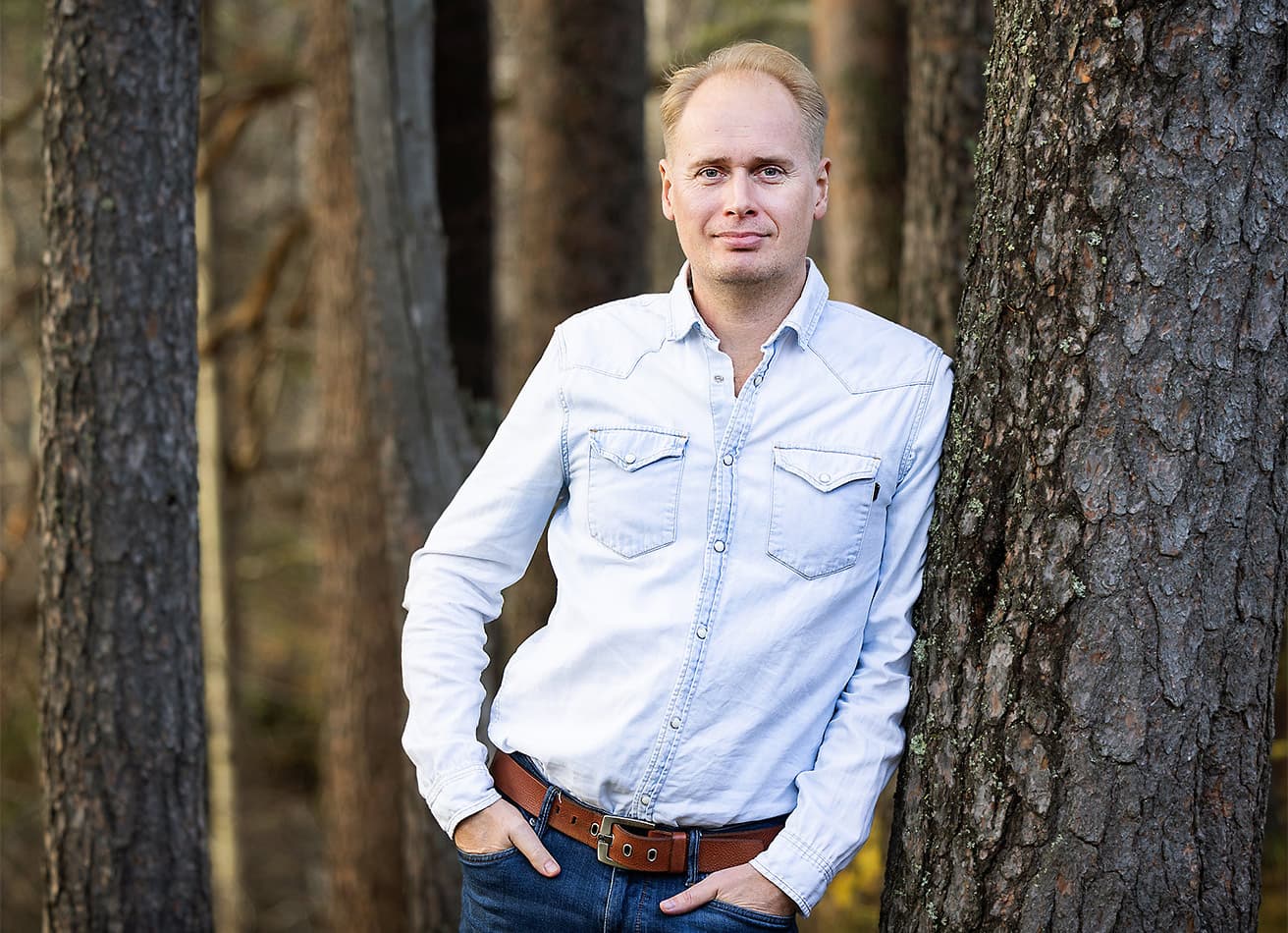 Petteri Ikäheimo
Export Sales Manager, Wooden Poles
Rovaniemi
+358 40 731 9204
petteri.ikaheimo@tehomet.com
Latest posts