Cases
Rock paintings
Published 9.05.22
Rock paintings as a decorative theme for the light poles in Laukaa
The project began when WSP's designer and lighting designer Sirpa Laitinen was given the task of creating something new for Laukaa's street lighting, which embodies the place and its spirit. During the design process, Saraakallio's rock paintings became the most popular theme. The first subjects of Saraakallio's rock paintings date back 7,000 years. The image field is the largest in Fennoscandia and comprises more than 100 rock paintings or parts thereof. Saraakallio is considered an ancient sacred place of sacrifice and worship.
The color theme was reddish hues from the rock paintings and the surrounding pine trunks. This gave rise to the idea of using rust-red, weathered Corten steel.
For Tehomet, the production challenge consisted of a conical shape that should be opened with the desired pattern. Tubular, evenly thick pieces are easy to cut with a laser, for example, but in conical shapes the challenge is deformation, which is difficult for laser machine tool equipment to read. To this end, Tehomet developed its own method for pattern creation, which fulfilled the customer's wish. Inside the laser-cut column, effect lighting was also performed through test lighting.
Result
A unique weathered Corten steel solution according the customer's wishes. Elegantly illuminated rock-painting-themed patterns.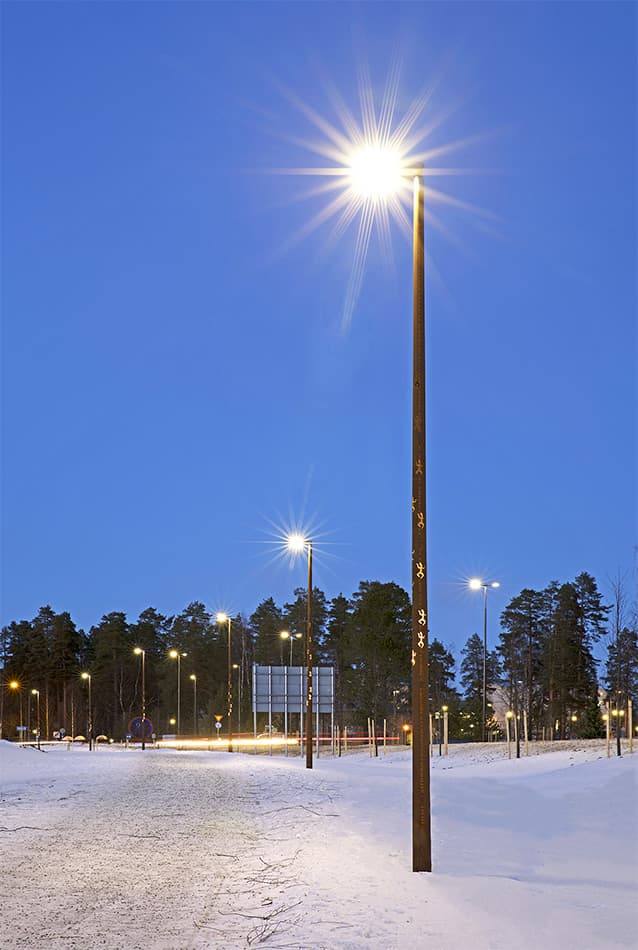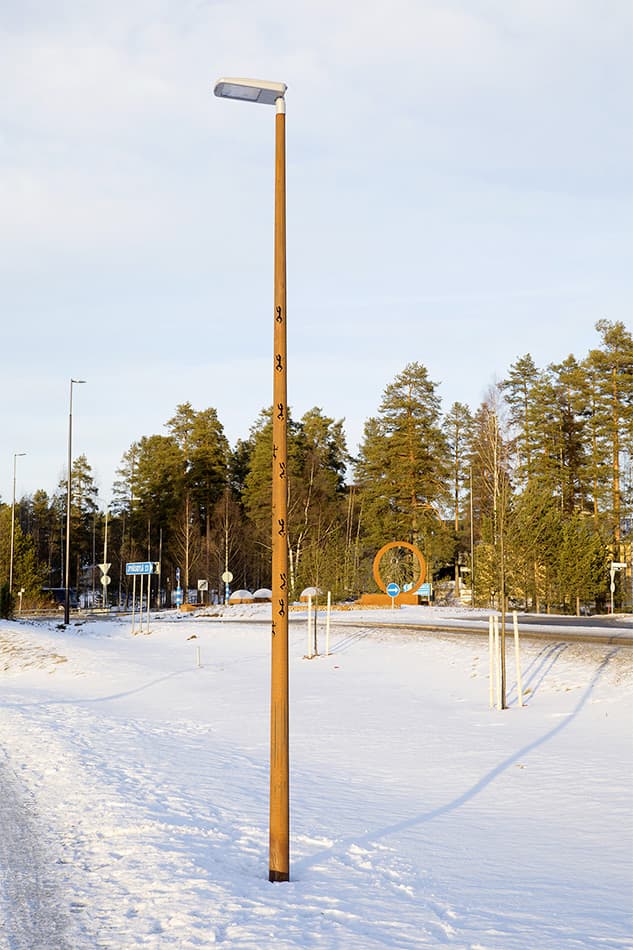 Location: Laukaa, Finland
Construction year: 20xx
Used in: Area lighting
Designer: Sirpa Laitinen / WSP Finland
Photographer: Ilpo Aalto