News
Honorary title for Pentti Kettunen
On 9 December 2022, the President of the Republic granted the honorary title of Economic Counsellor to Pentti Kettunen, Chair of Tehomet's Board of Directors
Tehomet's CEO, Jarkko Kettunen, submitted the proposal and his application was supported by several organisations (such as the Municipality of Kangasniemi, Kangasniemi Music Festival, Kangasniemen palloilijat, Kangasniemen Kalske Ry and Etelä-Savon Yrittäjät Ry), as well as a number of private persons, including the former Mayor of Kangasniemi, Pekka Toivonen.
"This kind of recognition is naturally very heartwarming. It's great to see that the work I've done has been appreciated," says the new economic counsellor, who has had a long career at Tehomet's reins.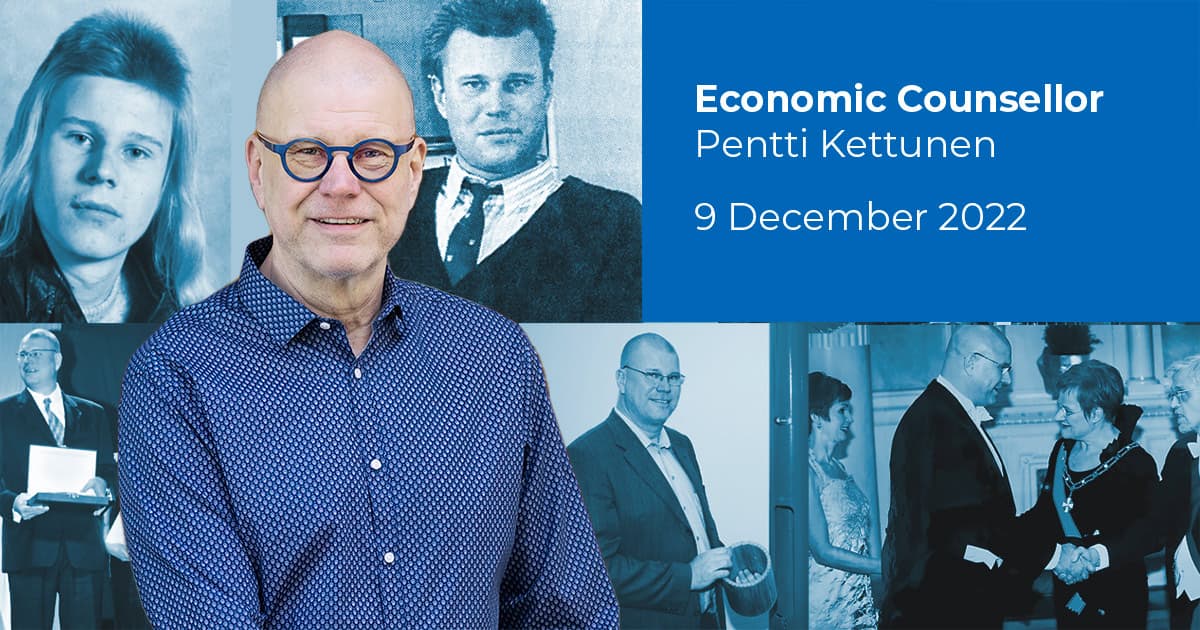 Tehomet was founded by Pentti and Airi Ursin. Pentti Kettunen joined the company in the early 1980s, initially working in marketing. He was appointed CEO in 1988, and ownership of the company was transferred to the Kettunen family in 1990.
Under Pentti Kettunen's leadership, the company began focusing on the design and manufacture of lighting poles and arms. The resilience of both the company and entrepreneur was tested during the recession of the 1990s, when Tehomet's loans exceeded its turnover. However, the Finnish Road Administration's large-scale lighting projects during the 1990s, coupled with the company's decision to focus on decorative lighting poles, quickly helped Tehomet to become profitable again.
Tehomet's many prizes and awards are evidence of its continued success:
Kangasniemi Entrepreneur of the Year (1996)
Hot-dip Galvanizing Award of the Year (1999)
Regional Entrepreneur of the Year (2000)
Pentti Kettunen and Tehomet Oy received Finland's National Entrepreneur Award in 2006. Junior Chamber International Finland gave Tehomet its 2009 Vientitykki award in recognition of the company's international success. In 2014, Suomen Asiakastieto Oy's jury chose Tehomet as the recipient of its Etelä-Savon Maakunnan Vahvin award in recognition of the company's strong long-term business development.
A generational change occurred at Tehomet in 2012. Jarkko Kettunen became CEO, and his father Pentti began focusing on board work and developmental tasks. Pentti still has a great interest in lighting poles and the industry as a whole. He assists the company in an advisory role, and actively maintains contact with his extensive network of clients and partners.
"I was fortunate to have been born in Kangasniemi," says Kettunen."This place has given me a good foundation for life, and now I get to live here surrounded by my family, my friends and the other important people in my life."
He is especially grateful to his mother and wife.
"My mother didn't have an easy job of raising a wild boy like me as a single parent. I'm also grateful to my wife, Päivi, who has provided me with vital support and security, both in my family life and business."
Latest posts